Easy to Operate
Each valve is individually accessed by a manual touch display, the included PC software, an external analog signal, or an external digital signal (TTL). An event marker pulse, generated each time a valve is switched on, is provided for chart recordings. A syncronization pulse can be generated by use of the trigger/sync connector (digital I/O, TTL) to line up valve triggering and recordings for optimum data analysis.
Features
Pinch Valve Systems
Pinch valves are the simplest to maintain as the solution never comes in contact with the valve and tubings are easily changed.
Valves are dual acting (3-way) with both normally open and closed sides. A Y-connector at the valve input permits solution flow to waste with the valve off.
PTFE Valve Systems
PTFE valves are available for applications where resistance to chemicals is a concern. The valves are 2-way (either on or off).
Mini-Valve Systems
The mini valve systems are available in standard size tubes, and with large tubes to support higher flow rates. The standard sized tube model is the most commonly used and is what is supplied with our VCS-77 systems. This is also the preferred tube size for applications using our SF-77C Fast Stepper.
We also have a large tube (LT) version available which is identical to the standard version except the valve input and output tubes have larger ID to permit flow rates up to 10 ml/min.
In all cases, 3-way valves can be configured as strict on/off or as continuous flow to waste if desired. The mini valve systems are ideally suited for use with the SF-77C perfusion stepper systems.
Valve Control Systems
Touch and PC Software controlled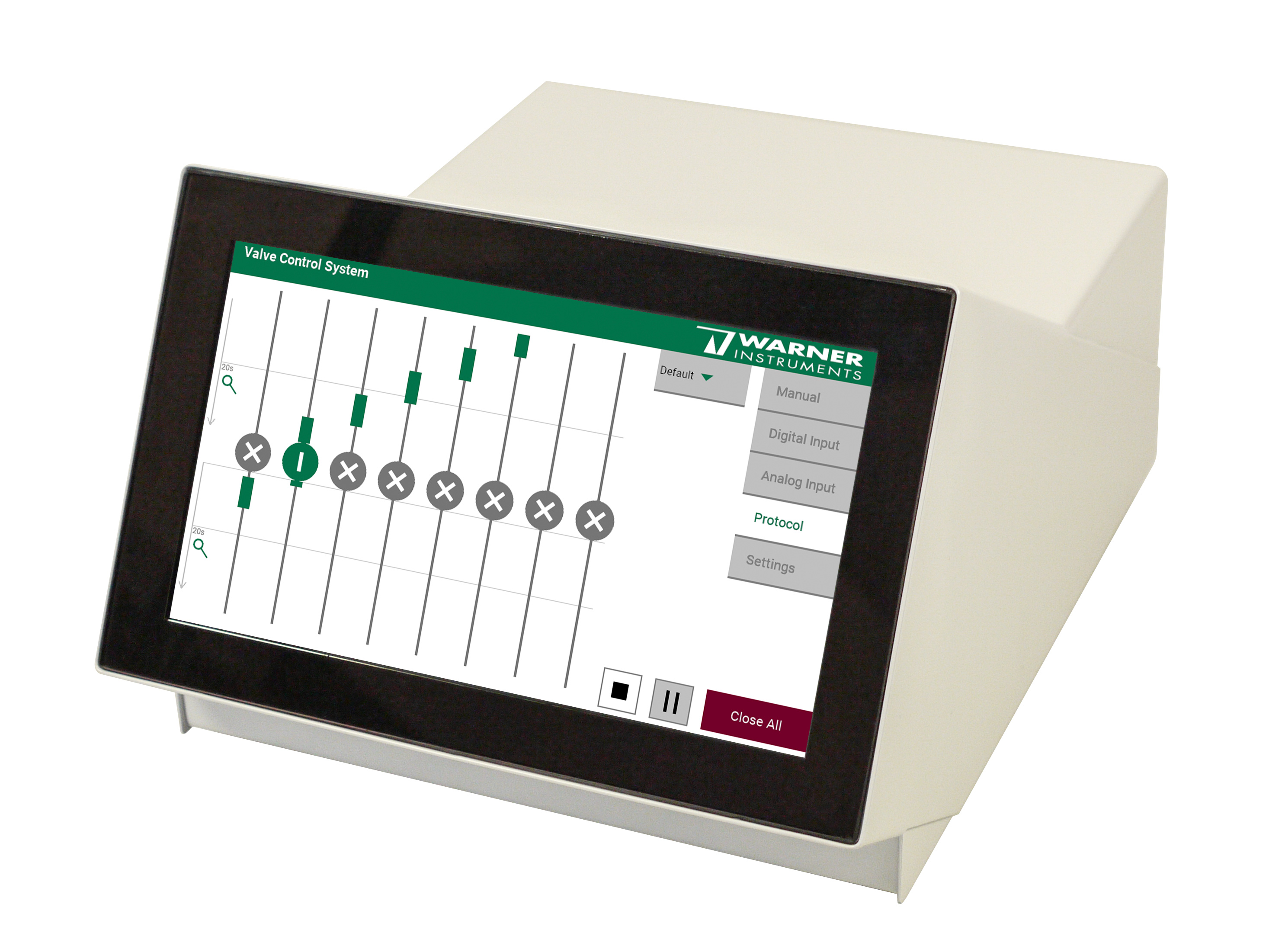 Up to 8 channels

Choice of 3 valve types: Pinch, PTFE, or Miniature Lee Valves

Low noise

Low self-heating design

Just one analog signal to control all valves
Software
The system can be operated either manually via touch display or via provided PC software. Software and updates are free. An SDK ia available for integrating into your own software.
The current VCS software can be downloaded here.
7 " Touch Display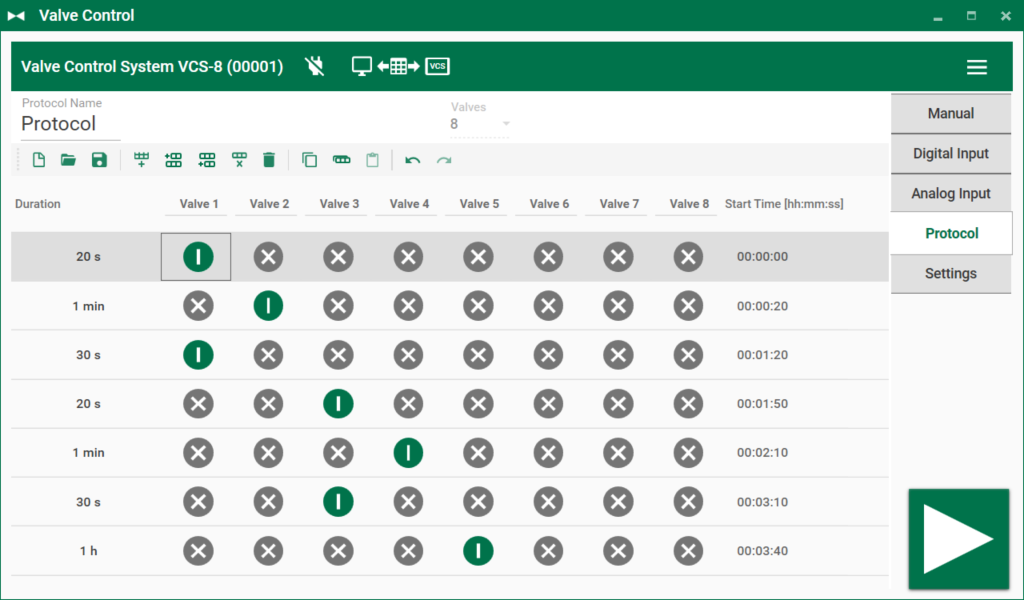 Comfortable handling directly at the device

Allows for standalone operation by saving protocols directly on valve controller

Change between manual, digital in, analog in and programmatic operation mode
Valve Stands
Software controllable for easy phase control

Available in all corresponding system sizes

Custom design for Pinch -, PTFE -, or Mini - Valves
Connector Options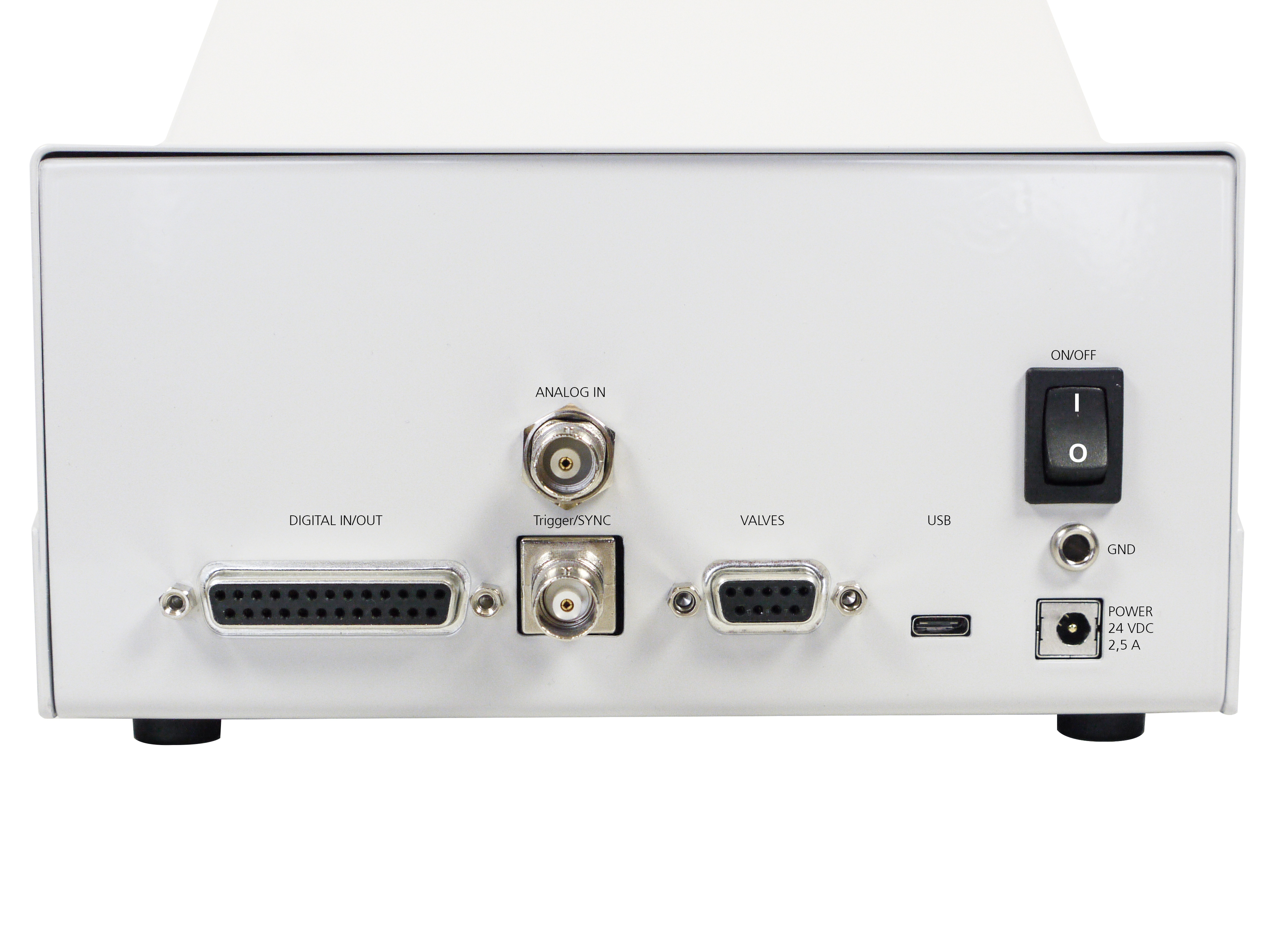 Digital I/O

Analog in

Trig/Sync (for TTL and BNC)

Valve connector

USB 3.0 (for PC software control)